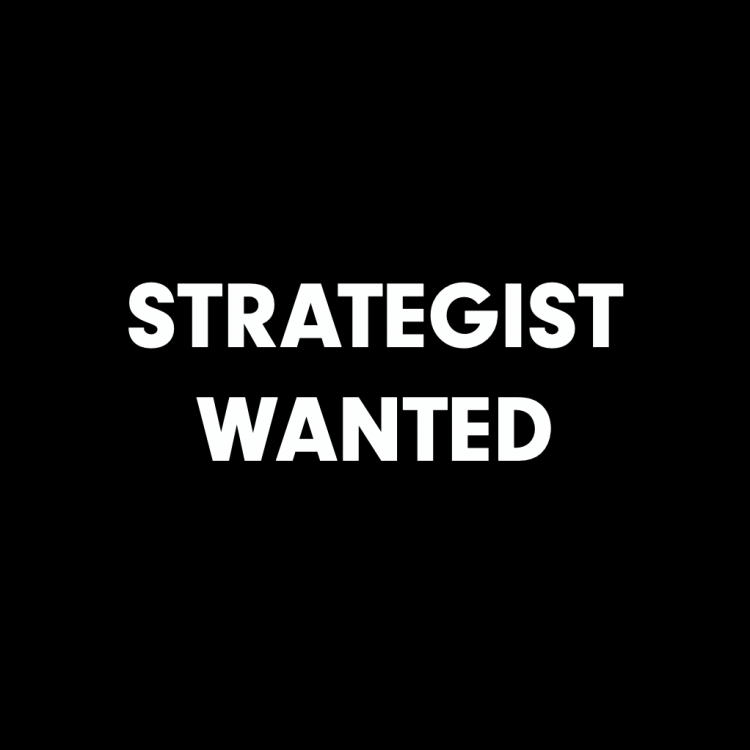 Feb, 2021
Are you our new brand strategist?
We're about to grow our IW family with a new Strategist. We are looking for a brilliant analytical mind with an edge in strategic problem solving. As a Strategist you'll find yourself working with a broad range of tasks - from insights to developing brand portfolio strategy, positioning, brand platform and narrative. You'll be part of our team of strategists, playing a vital role in strategic and creative projects, working close together with different competences at the agency. Ideally you have 3-5 years experience from the agency world or consultancy work, you are comfortable analysing data, understanding business challenges, developing smashing presentations and presenting strategic recommendations. We see a curious team player with an eye for branding and design. In return, we'll provide a loving home filled with a diverse mix of new friends and exciting projects for clients such as Arla, Kry, Kronans Apotek, Santa Maria and Blocket.

Skill set in short:
Deliver strategic excellence with a creative twist. With the aim to surprise and delight the client.
Understand needs, analyse research and trends. Making the complex crisp and clear.
Develop strategic recommendations based on solid reasoning and insights.
Contribute to the team and the agency culture.
Ability to handle a broad range of projects and clients.
Listen, be a team-player and work well with different personalities and competences.
Manage own time and work independently.
Write and communicate in an engaging way.
Requirements:
3-5 years of experience from consultancy work, for example from a brand agency, management consultancy or other type of agency.
Excellent academic track record from graduate level programs (MBA, MSc or equivalent) preferably with a major in BA or marketing.
Passion for branding, trends and consumer behaviour.
Proven analytical and problem solving skills from previous work.
Proactive, perceptive and positive personality.
Strong presentation skills.
Copywriting and storytelling skills is a plus.
Fluent in Swedish and English.
Experienced Keynote user.
Sounds interesting?
We'd love to hear from you. Please send your resume and a cover letter to Ida Karin, head of strategy at Identity Works: ida-karin@identityworks.se