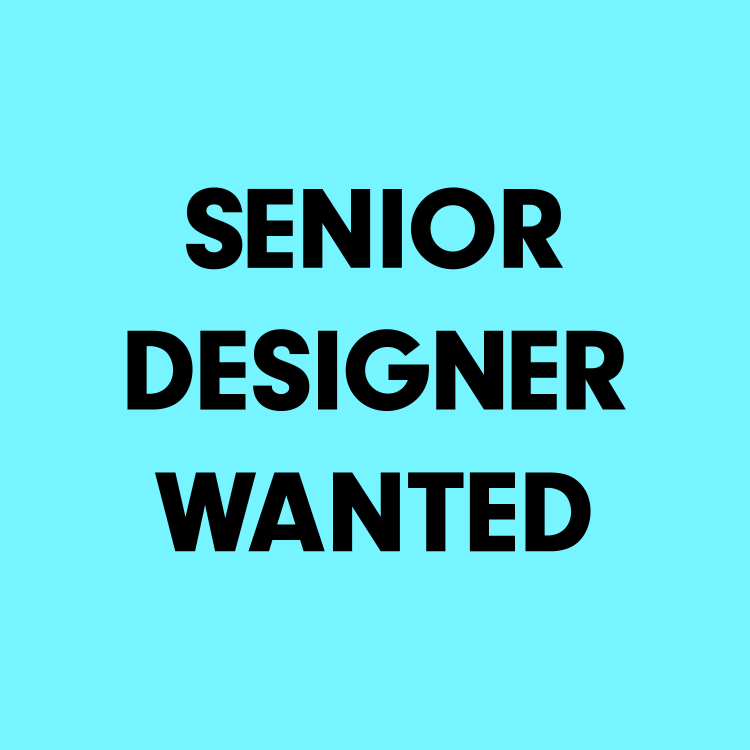 Nov, 2020
We're looking for a Senior Identity Designer
We are looking for an experienced senior creative with a focus on brand identities. We see an innovative thinker with a love for building brands through narrative, great ideas and crafted details. Confident and charismatic, we see this person as having the ability to drive smaller projects independently whilst working as a part of a broader team within bigger entities.
With a profile something like this:
– Strong conceptual thinker. Passionate and highly creative.
– Mature/experienced enough to handle complex projects and win client trust.
– Team player with ability to find solutions independently as well as lead teams.
– Broad reaching interest in design and cultural trends.
– Proven experience of leading other designers and delivering detailed design concepts.
– 5 years of work experience with relevant educational background.
– Strong knowledge in the Adobe Creative Suite
Sound interesting?
Believe you could be just the person?
We'd love to hear from you.
Please send your CV and a relevant portfolio to scott.claridge@identityworks.se