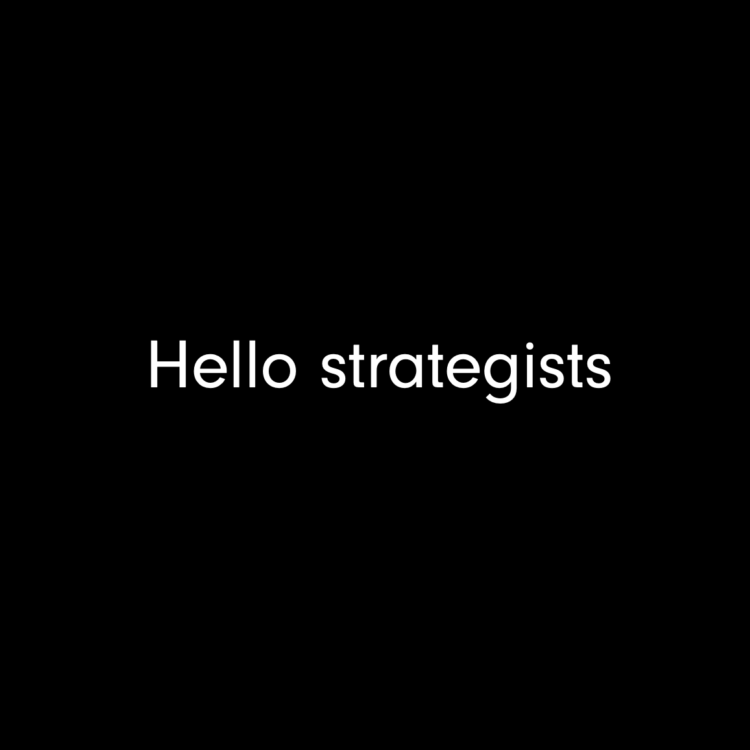 okt, 2022
Are you next strategist?
We're about to grow our family with a new strategist. We are looking for a brilliant analytical mind with an edge in strategic problem solving. As a Strategist you'll find yourself working with a broad range of tasks - from insights to developing brand portfolio strategy, positioning, brand platform and narrative. You'll be part of our team of strategists, playing a vital role in strategic and creative projects, working close together with different competences at the agency. Ideally you have 3-5 years experience from the agency world or consultancy work, you are comfortable analysing data, understanding business challenges, developing smashing presentations and presenting strategic recommendations. We see a curious team player with an eye for branding and design.
In return, we'll provide a diverse mix of new friends and exciting projects for clients such as Arla, Kry, Blocket, Holmen, Bravida, Kronans Apotek, Santa Maria and many more.
Skill set in short:
- Deliver strategic excellence with a creative twist. With the aim to surprise and delight the client.
- Understand needs, analyse research and trends. Making the complex crisp and clear.
- Develop strategic recommendations based on solid reasoning and insights.
- Contribute to the team and the agency culture.
- Ability to handle a broad range of projects and clients.
- A good listener and collaborator, working well with different personalities and competences.
- Manage own time and work independently.
- Ability to write and communicate in an engaging way.
Requirements:
- 3-5 years of experience from consultancy work, for example from a brand agency, management consultancy or other type of agency.
- Excellent academic track record from graduate level programs (MBA, MSc or equivalent) preferably with a major in BA or marketing.
- Passion for branding, trends and consumer behaviour.
- Proven analytical and problem solving skills from previous work.
- Proactive, perceptive and positive personality.
- Strong presentation skills.
- Fluent in Swedish and English.
Apply via the link below. If you have any questions, please contact Headhunter Lotta Romney, Romney & Rudberg Talent Search, lotta@romneyrudberg.se +46707171719