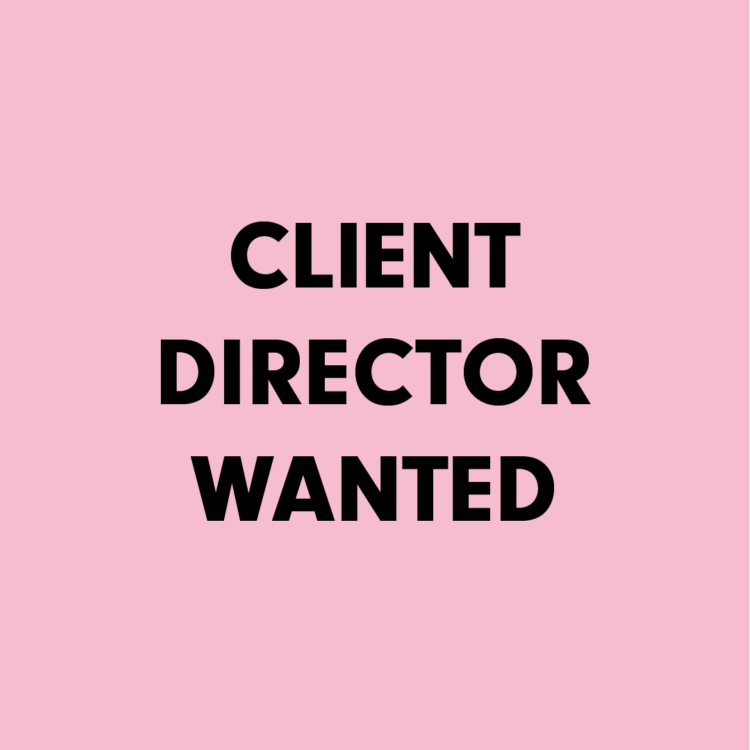 sep, 2022
Are you our new Client Director?
As one of the Nordics strongest brand building agencies we've earned our status and reputation from a core expertise in FMCG brands. It has granted us the opportunity to work with many of the biggest food brands in the Nordic's, on both local and international markets. And it means though we work broadly across industries, we really know the needs of FMCG brands. Working with an insight-driven approach, we create value for our customers through services in brand strategy, design, communication, innovation and digital experience.

Today we continue to grow from strength to strength and are thrilled to seek a new Client Director for our family. Ahead of us we see an experienced, smart and charismatic leader of people with strong FMCG experience. Someone with a passion for helping Sweden's most appreciated brands continue to grow. Someone with the ability to act as an advisor on brand development at management level. Both where you speak Swedish and English. Someone with a strong sales drive and a developed network. Someone with the desire to take on a central role and carry our dedication to delivering a high strategic and creative level. Someone with the type of integrity and courage that dares to challenge us and our clients.
For now we'd like to leave the door to candidates fairly open but we see these are some pre-requisites.


You probably have 10+ years of relevant work experience as a consultant, with solid experience in brand development within FMCG.
As our new Client director you will be overall responsible for some of our key client relationships so the ability to create trust and long lasting relationship is central
You are expected to have an active role in expanding the business on new and exisiting clients.
You have a strategic mindset and a creative interest and carry our dedication to delivering a high strategic and creative level
You are a person with the ability to lead and enthuse, both internally and externally.
You are well versed in leading teams and major projects.
You are comfortable working in an English-speaking environment
It is also of great importance that you are a true team player with a personality that sits well within our warm, informal and unpretentious company culture.
Ultimately we see this opportunity could be a perfect match for an experienced Client Director from an equivalent agency. But it could equally be the perfect match for a talented and experienced individual from the broader creative world or industry side.

Sound interesting?
Don't hesitate to get in touch with Trib to know more: