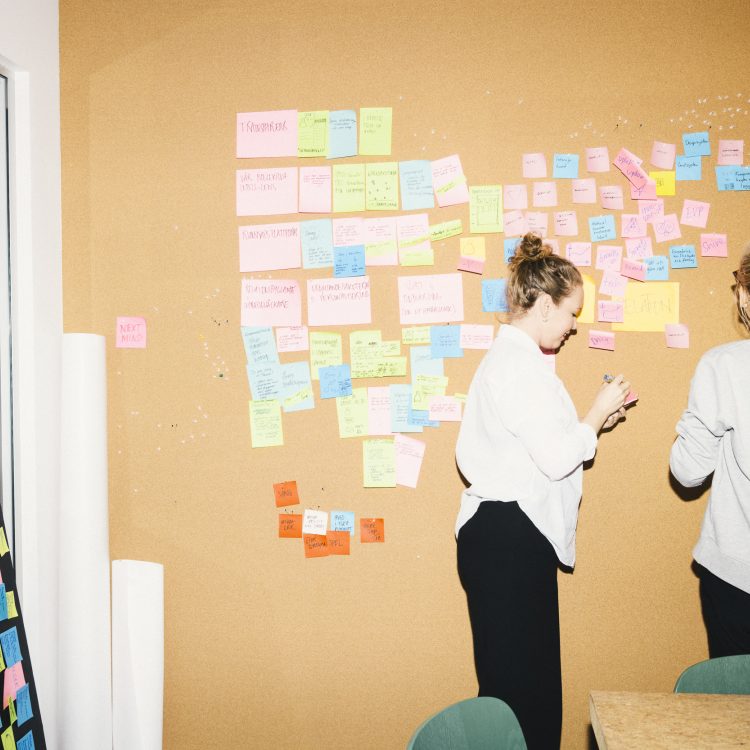 mars, 2020
Looking for our new UI Designer
We are growing and on the lookout for an experienced UI designer.
Someone to design human-first digital experiences for a diverse client base - from local start-ups to international giants.
As a part of our team you'll also play a valuable part in developing our toolkit and ways of working related to experience design.
Passionate about all things digital we see an innovative problem solver who has a curious mindset.
From a background of one or more agencies, you're someone truly energised by co-creating solutions with our team, with our clients.

We believe your profile is something like this:
• You refine prototypes, wireframes and user-flows.
• You establish interaction design guidelines
• You are updated and interested in best practice and trends within web/mobile/ux
• You are comfortable throughout the full design life cycle, from visualising early-stage ideas and concepts all the way to pixel perfect dev hand-offs
• You have an expertise in translating and adapting brand identities into compelling visuals, UI design and design systems
• You have a passion for and care about the craft, including typography, colour, layout and animation
• You have know-how and experience within common digital design tools (Sketch, figma, invision .etc )
• You have +5 years of work experience with a relevant educational background
To apply for this position please email your resume and cover letter to: hanna.ander@identityworks.se