Services
Varumärkesplattform
Förpackningsdesign
Operakällaren
Fine dining in a micro format
Everything that defines Operakällaren – the atmosphere, the service, the decor and of course the food – distilled into a micro format ready to be served in three minutes. Pling.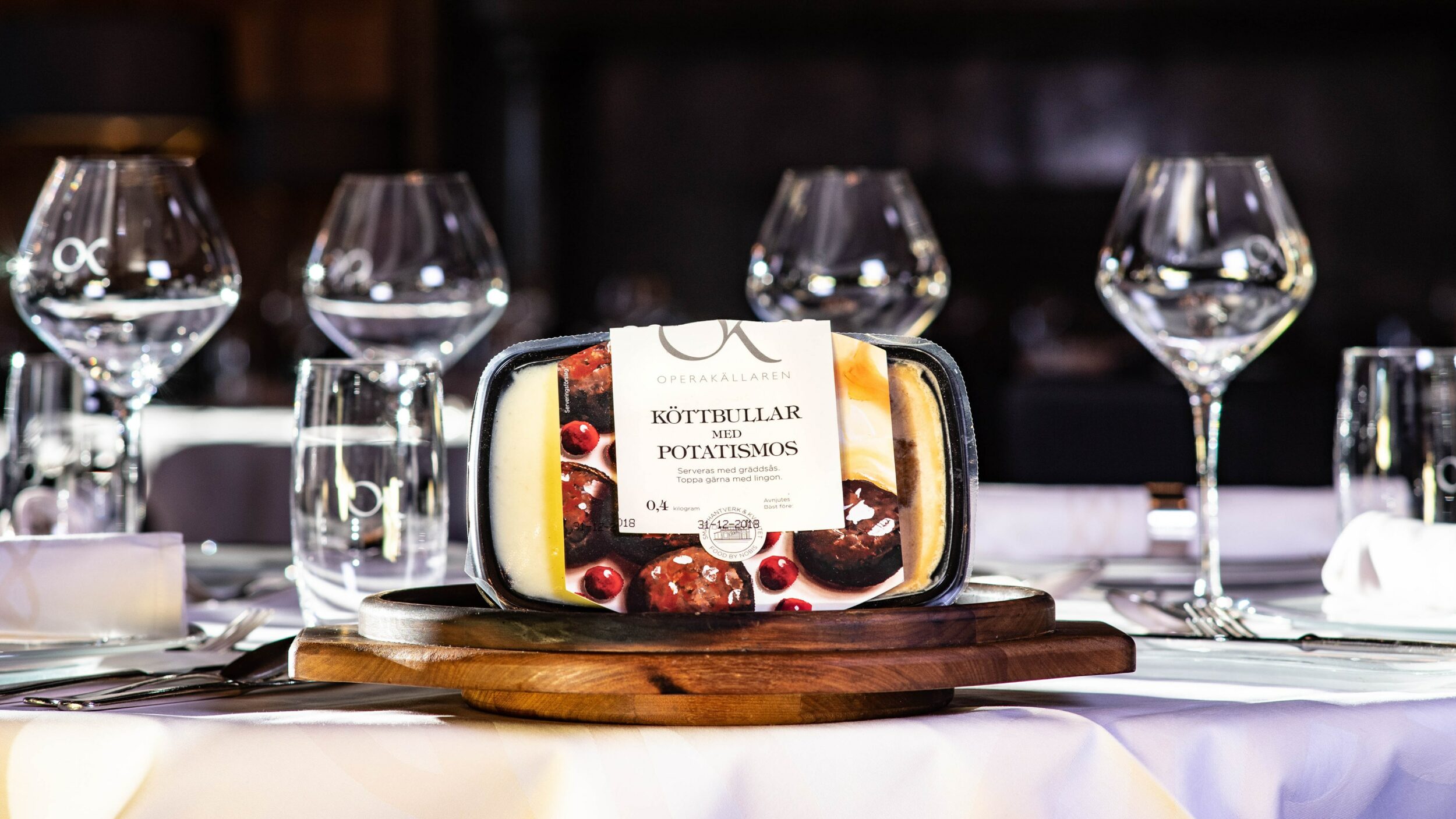 The fine art of fine dining
Oscar Björck's beautiful oil paintings in Stora Matsalen, served as inspiration for the illustrations on the product packaging.