Designing a new Customer Experience
Services
Customer experience strategy
Service design
Atrium Ljungberg
People driven property development
As one of Sweden's largest listed property companies, Atrium Ljungberg creates spaces to meet all aspects of life, from living and socialising to working and shopping. It means they have a serious interest in humans and how to form long-term, dedicated, partnerships with people and businesses.

Our task was to help Atrium Ljungberg understand how to build relationships with businesses today, around the office of tomorrow.
The office carries the brand. It sets the stage for the internal culture. And it must support ever more agile needs. As Atrium Ljungberg develops workspaces for the future, they needed to understand how to reach out with their vision, connect with potential clients and guide businesses, set to move offices, over processes that span over many years. Over both practical and emotional issues.
We took the human point of view. We dived into behaviours, insecurities and driving forces over a full customer journey.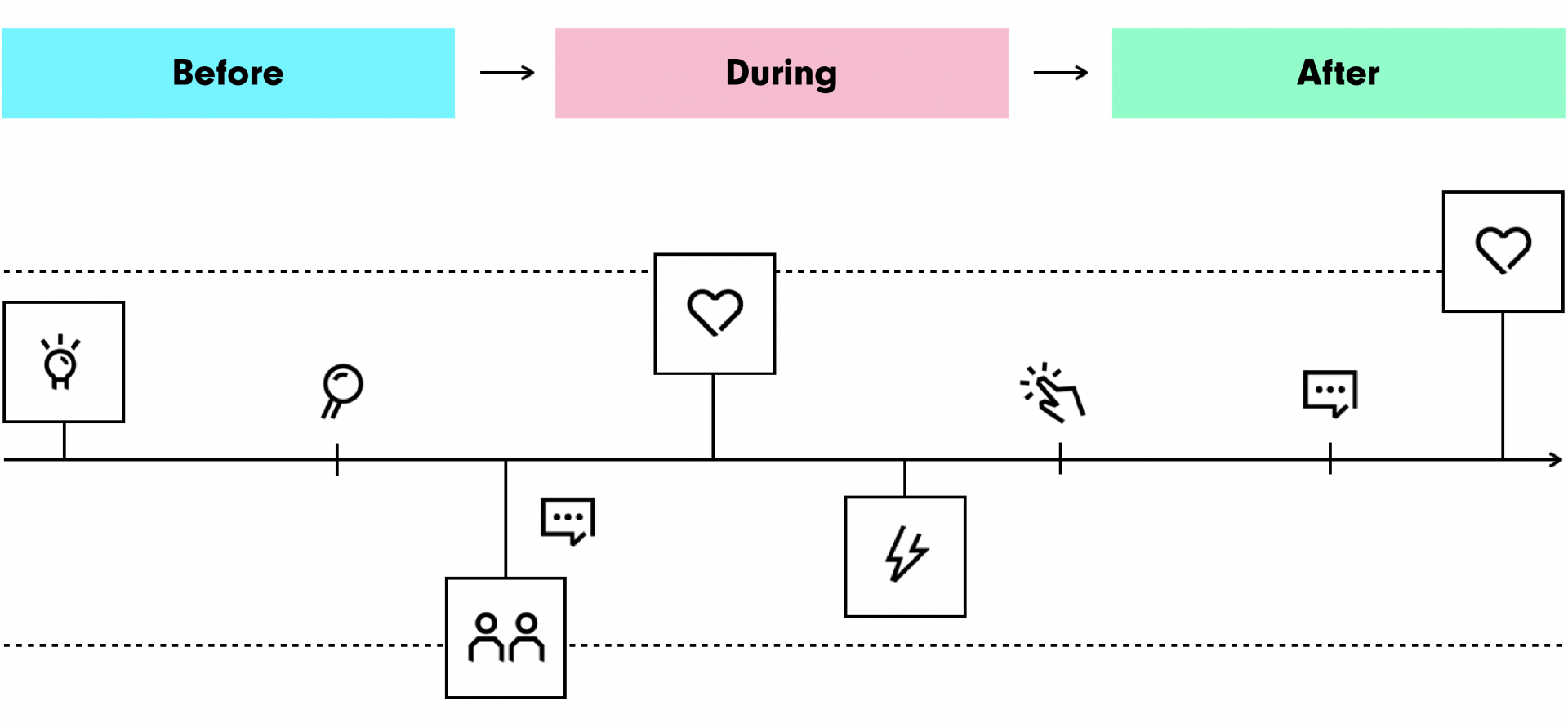 Addressing the challenges of today. Understanding the opportunities of tomorrow.
In addition to the customer journey, we explored future trends related to work-life. We discussed how physical spaces translates into corporate identity, how to connect with Gen Z, how to add value and how to combine the longevity in physical buildings with shorter time horizons.

Moving forward we took a broader perspective on how to enhance relationships. How to merge digital and physical experiences. How to remove all friction.
Visualizing the future Customer Experience made it tangible. Within reach.
The vision is now turned into a roadmap by the organization. The end-to-end future state customer journey enables Atrium Ljungberg to take action in uniform, over time and across the organization.

"Working with IW gave us a common point of view. A foundation for future, seamless, collaboration within the organization."