Services
Service design
Visual identity
UX/UI design
Copy
Partners
Adore You
IW Edition
Adressändring
Helping 70 million letters find their way home
We are ever more mobile in Sweden. We move homes at an increasing rate and we manage our personal administration tasks on the go. Over 600.000 people use Adressändring.se yearly to make sure they get their mail to the right place at the right time.
To stay in pace with changing behaviours we designed a brand new digital experience and visual identity for adressändring.se. Our mission was to guide every single Swede through the postal system and to the right service. With no friction. In every situation. At every stage of life.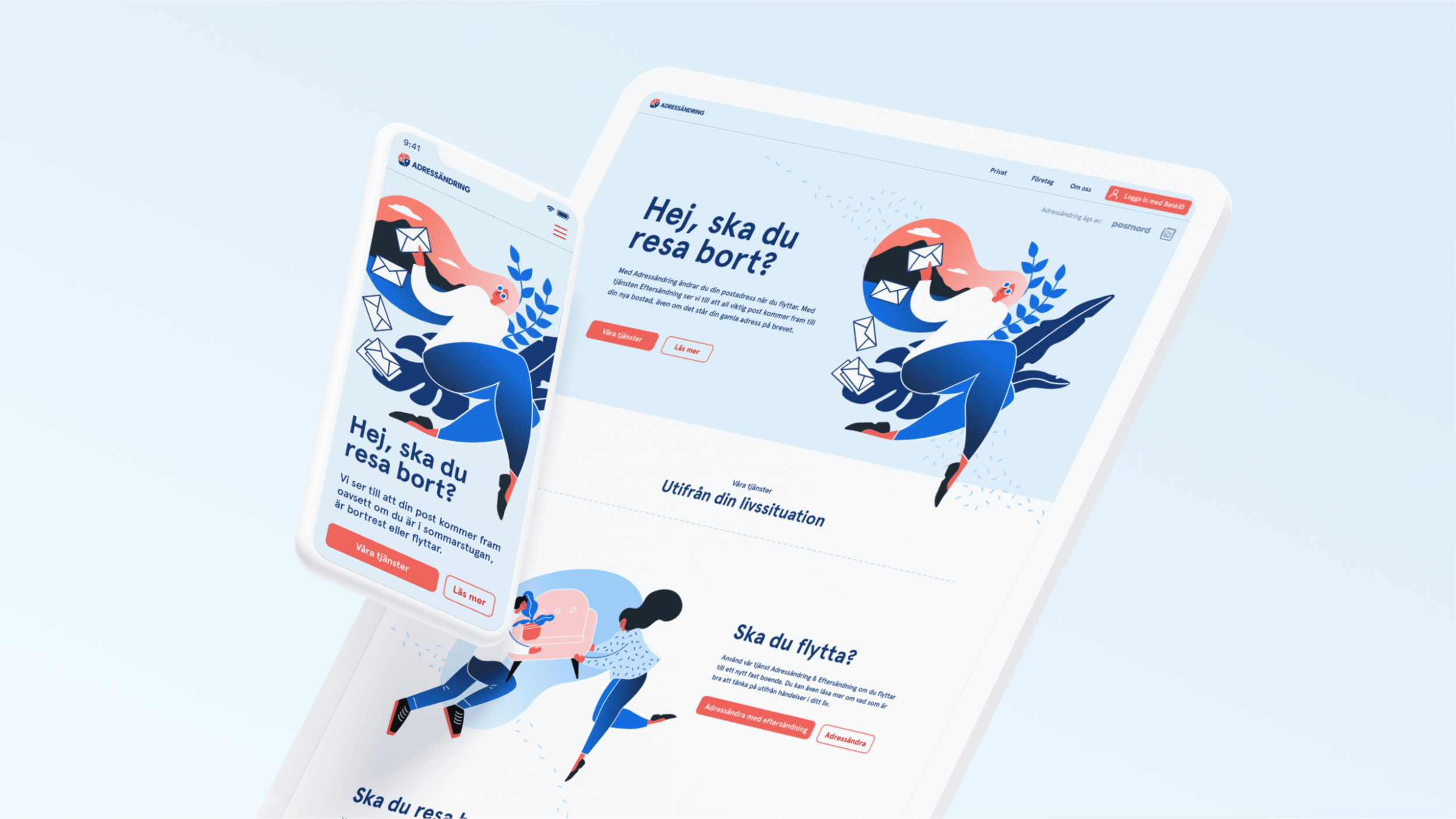 A Brand Driven Customer Experience
The digital product had to be smooth and personal from the start to the very end of the relationship. We pin-pointed opportunities to deliver added value in line with the brand promise. To connect emotionally. Beyond price and product. 

The process was carried out in close collaboration with Adressändring. Prototyping solutions over organizational boundaries. With pen, paper and tons of post-its.
Red and blue, blue and red

We are all about duality. Sender and receiver. A to B. To own it at the core the logo was made only red and blue.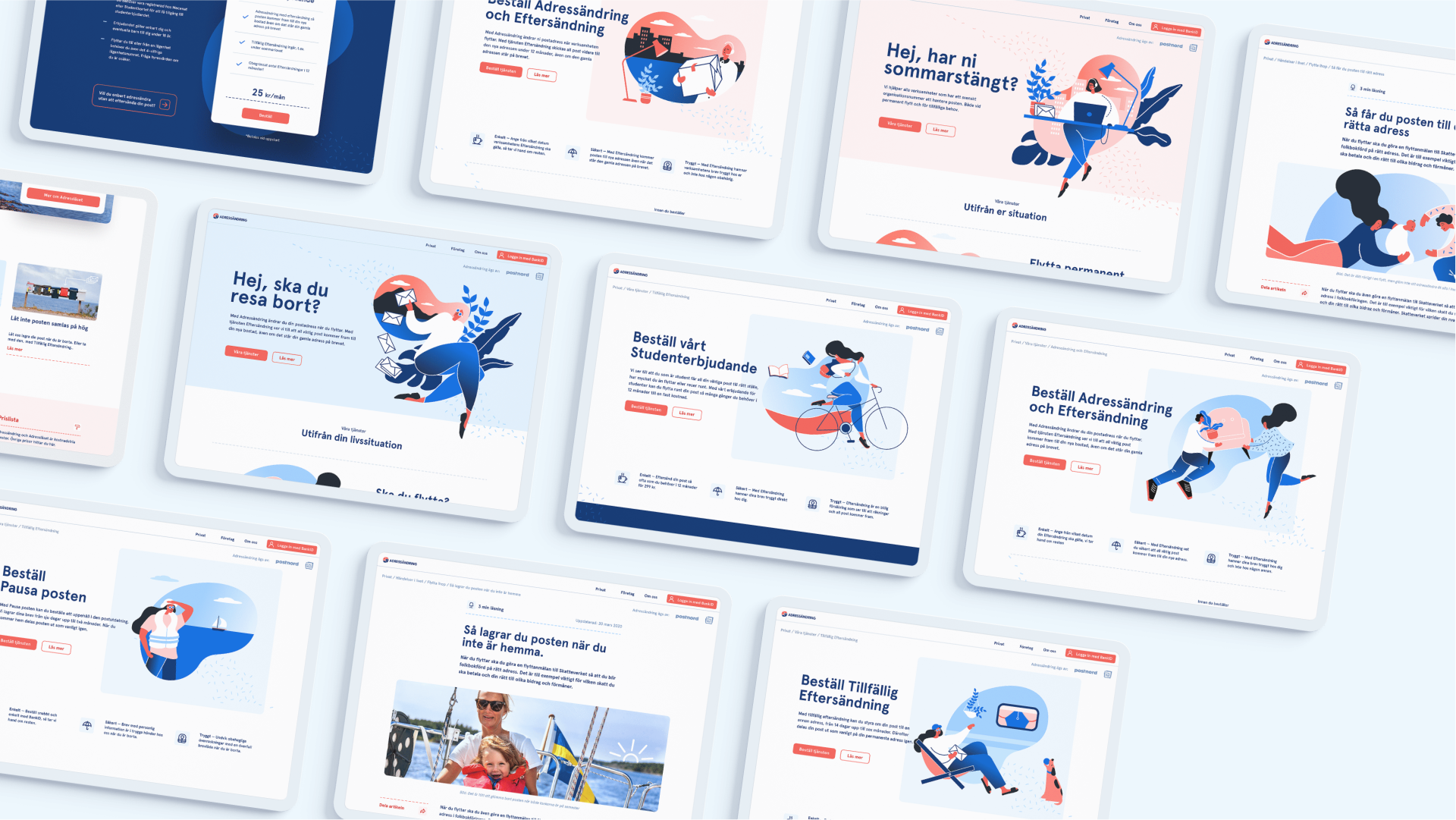 "We have more than 2 million visitors every year. With new intuitive user flows, more precise communication and a new visual identity, our service has become much easier and more fun to use."