Services
Brand platform
Visual identity
Packaging design
Falksalt
You are the salt of the earth
Salt. A life sustaining mineral and cooking essential. Yet most people know very little about salt. We hide it away in the darkest cupboards of our kitchens, and the loneliest aisles in our food stores. Together with Falksalt we wanted to change this perception and bring five generations of salt mastery into the daily lives of everyday people.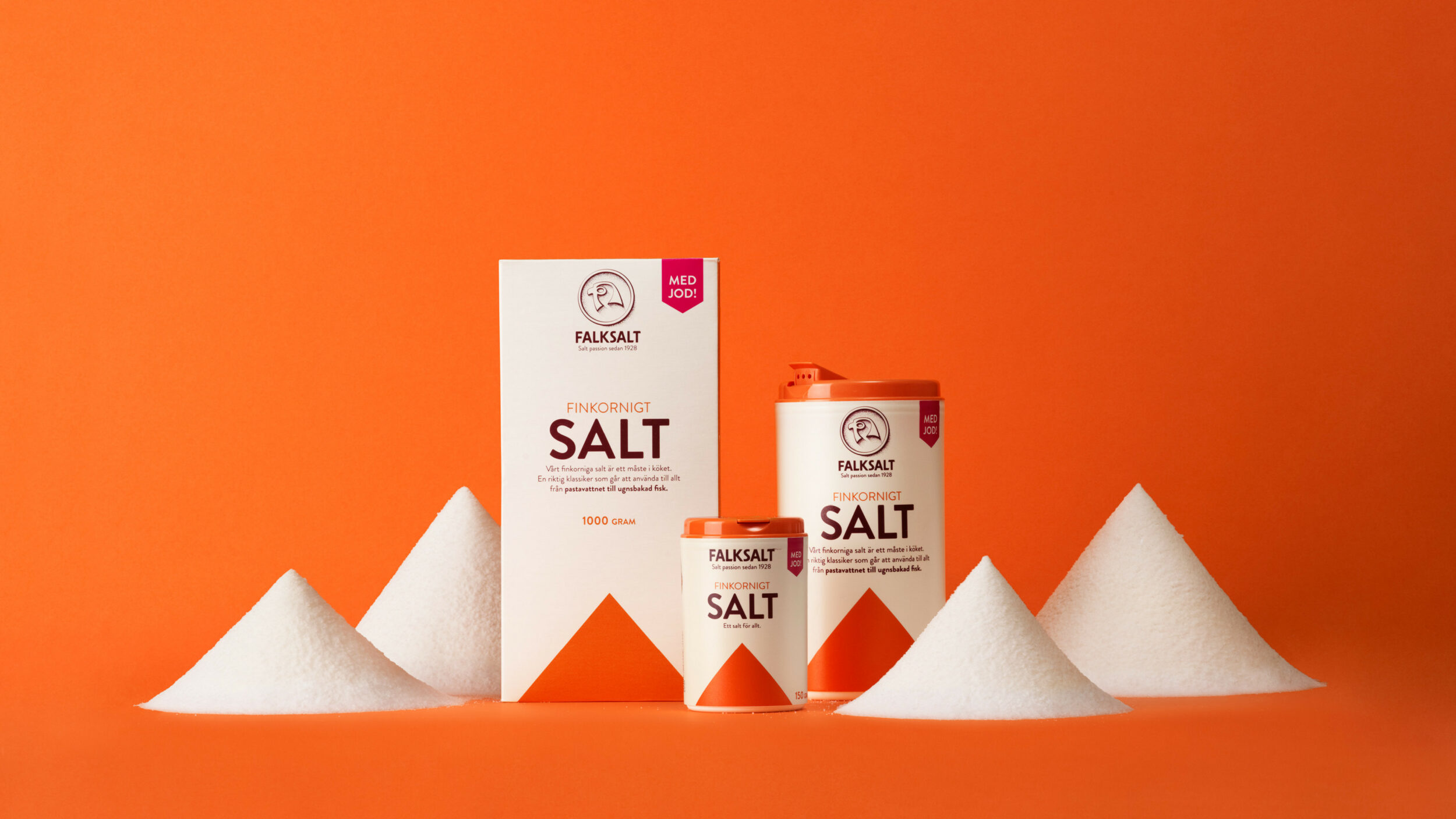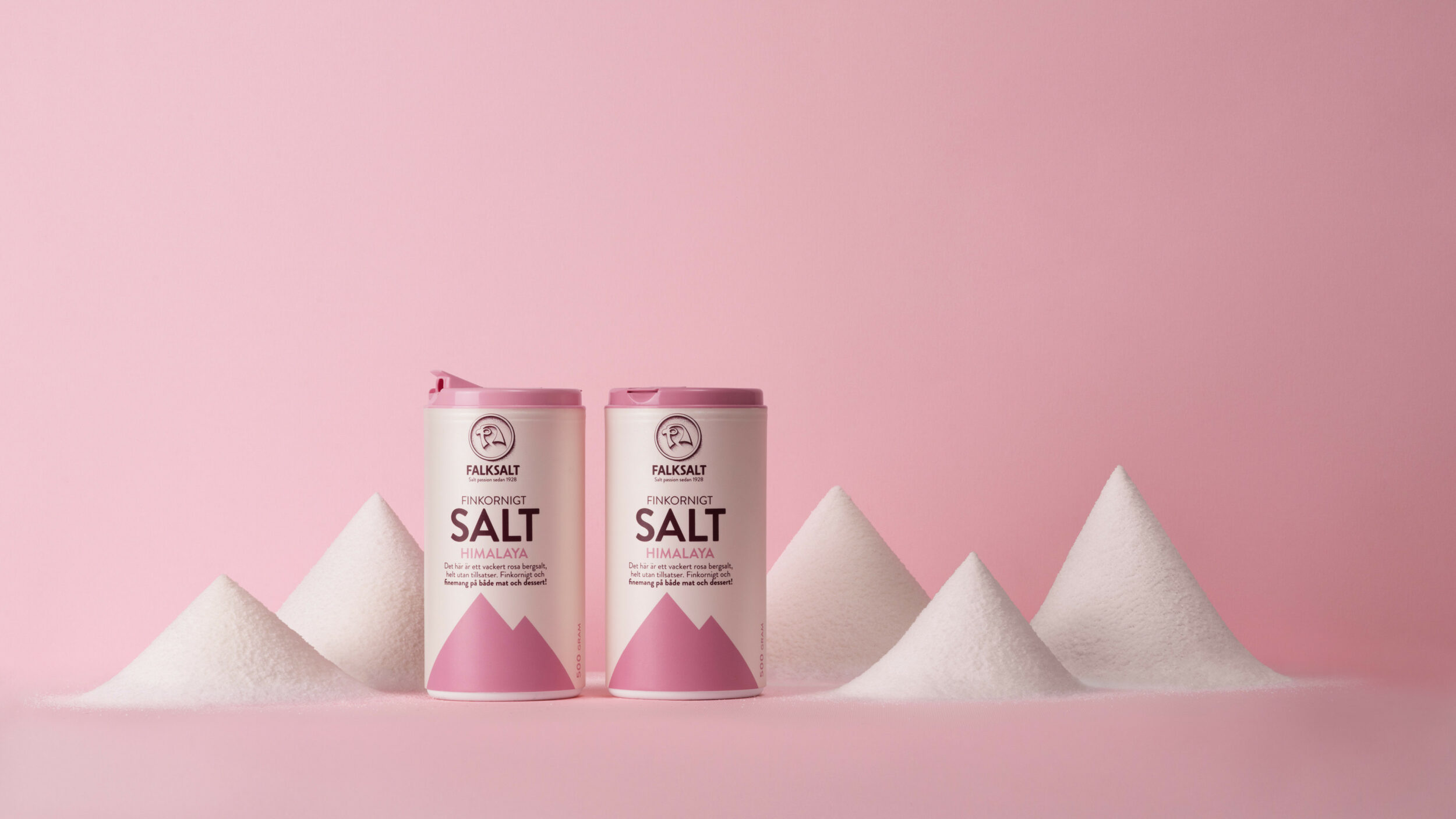 A song of pyramids
The iconic salt pyramids formed when drying salt in the fields are visualised on each carefully crafted member in the product family. The design is simple, symbolic and easy to decode. It helps people distinguish the unique attributes of a variety of salts. The redesign won the Svenska Designindex 2020.
More than just a pinch of salt
Every pack is dedicated to a unique story about the origin and use of each kind of salt. This is a way to bring five generations of salt passion and expertise into our kitchens. Falksalt's new packaging offers deep insights into the world of salts, on proud display in your local grocery store.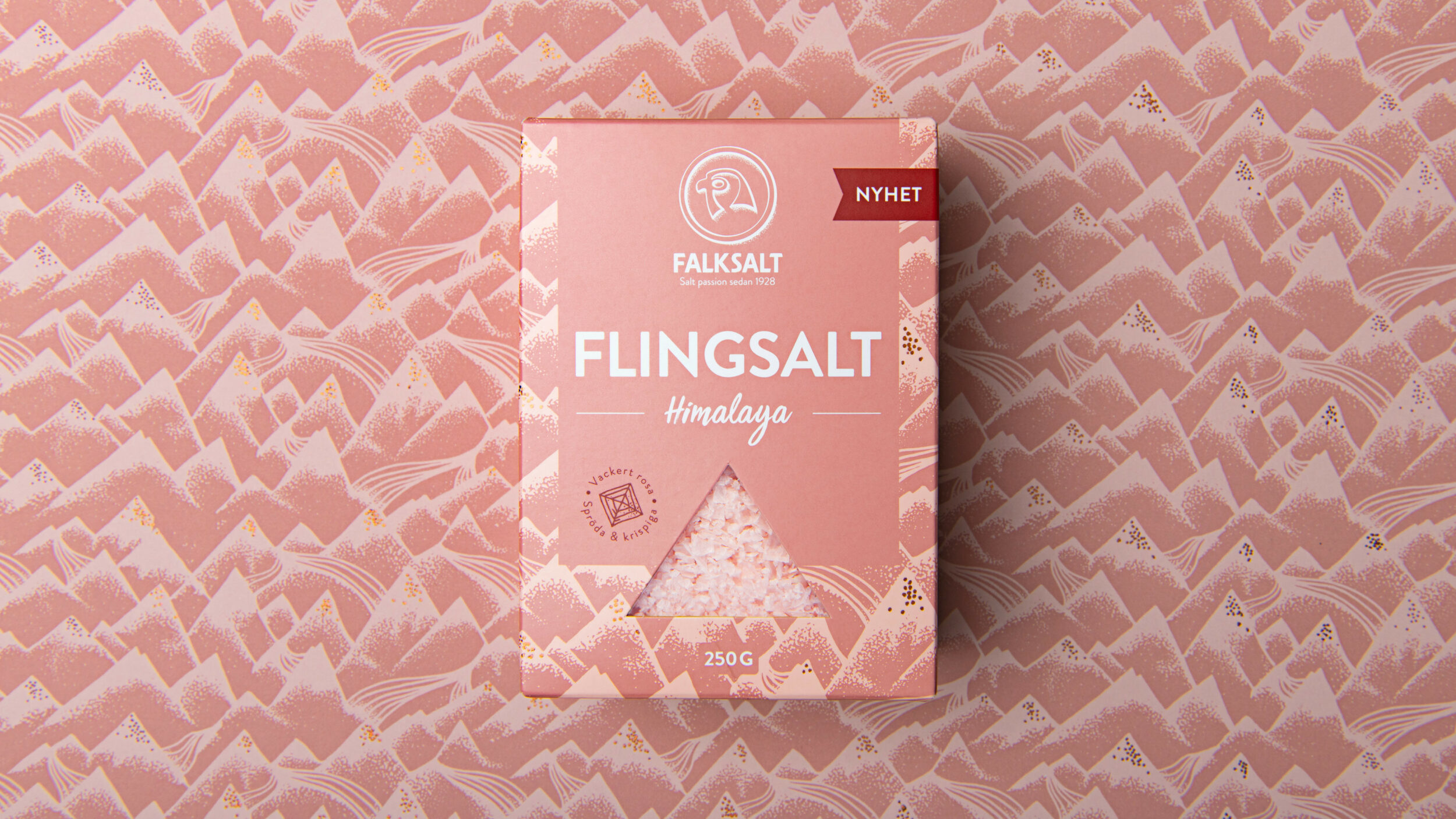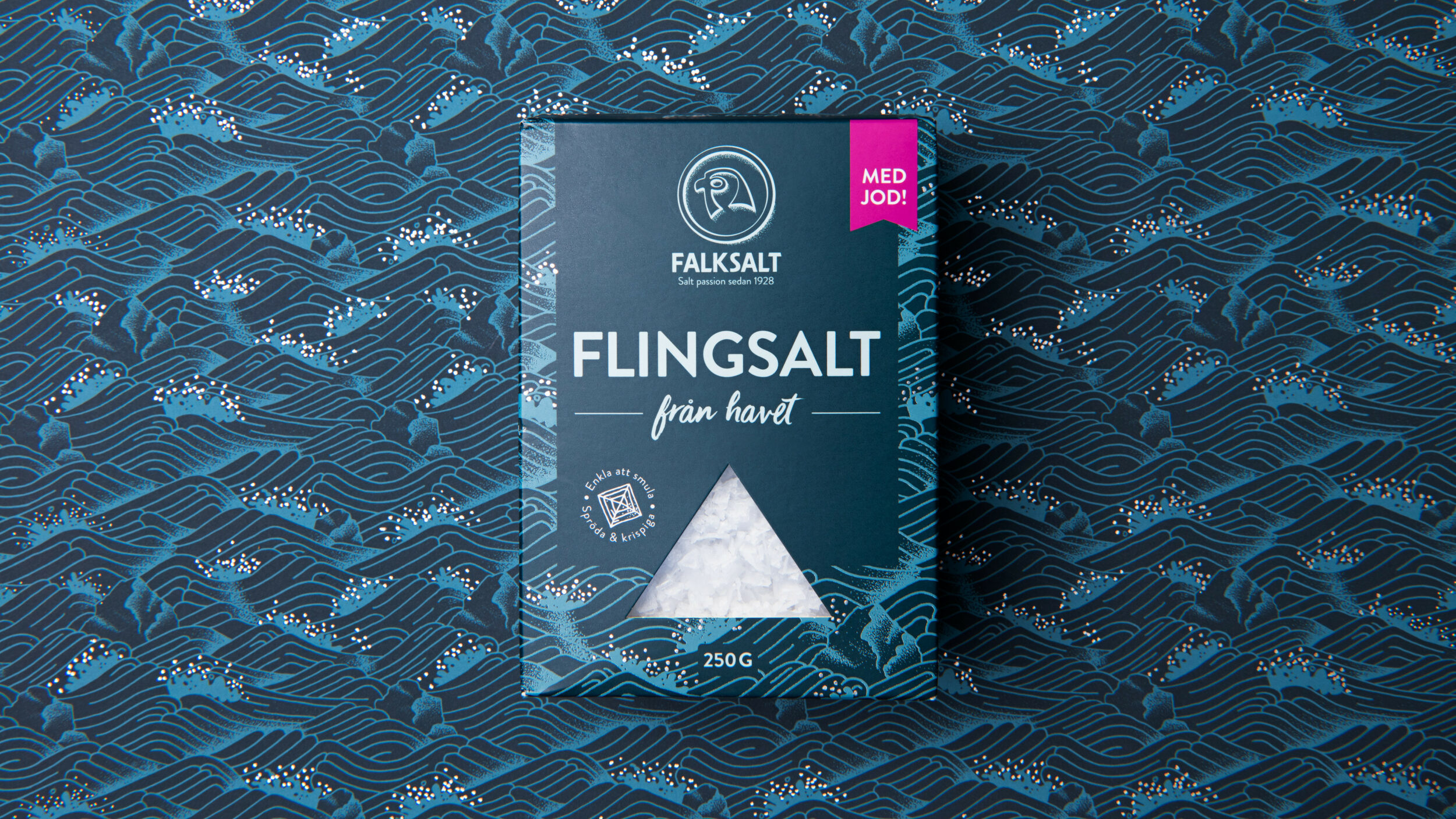 Illustrations
Salt flakes are the finest of all the salts. But above all it's one of nature's pure treasures, which is the story we chose to visualize.